SPECIALISTS IN VENTILATION HYGIENE
At Ventilation Hygiene Consulting (VHC) we provide specialist cleaning solutions. We manage the monitoring & cleaning of all types of ventilation systems, as well as other cleaning provisions. We focus on a project and customer-based approach. We pride ourselves on our durable solutions, which are specially formulated to also be environmentally friendly.
We believe firmly in the partnership approach to working with our clients. Part of this process is gaining an understanding of our client's requirements, preferred outcomes of the project and any special issues that may require extraordinary solutions. Our continued drive is to raise the level of service and value provided to our clients and their customers so that they achieve a reputation for providing an unrivalled customer experience.
We have over 15 years' experience working with blue chip companies and leading Government organisations. All services are carried out with full legal and health and safety compliance.
We help clients manage and maintain all types of ventilation systems from:
Survey ventilation systems & support with schematics
Monitor grease levels in kitchen grease extraction systems
Modify existing systems
Clean & Maintain ventilation duct work
Service fans
Install access doors to all types of duct & fire rated ducts
Services and Solutions

Kitchen Grease Extraction Systems
Many insurance companies now make it a condition of cover that building managers have a planned maintenance strategy in place and, before paying out following a fire, they will insist on seeing evidence that ductwork cleaning had been carried out. Failure to comply can invalidate building insurance cover.
No matter how large, small or complicated your systems are VHC have the expertise and specialised cleaning equipment required to tackle any job. We can clean risers and horizontal ductwork utilising abseiling and CCTV verification where required.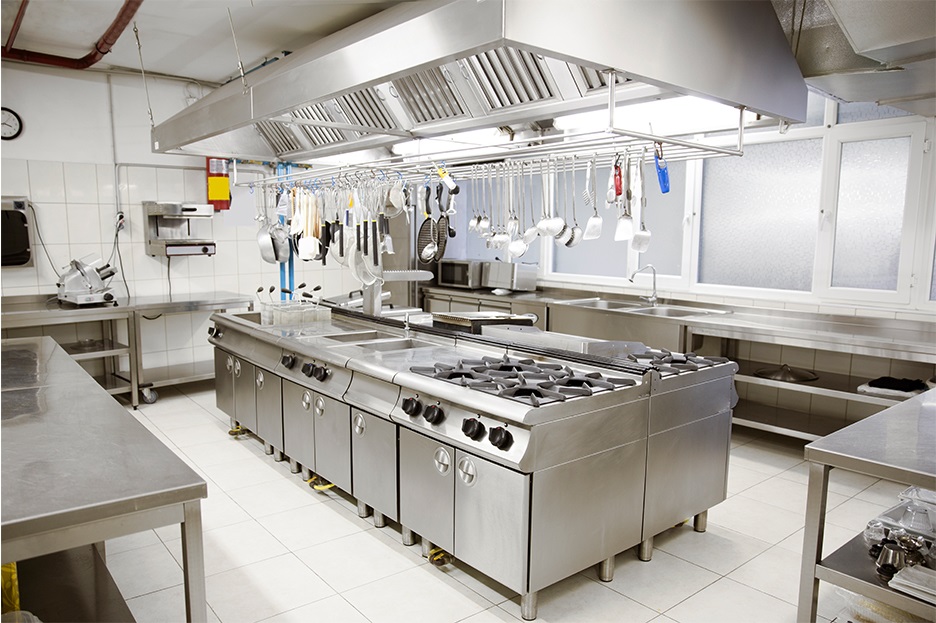 As stipulated by BESA TR/19 7.35 industry standard for cleaning:

"The need for specialist cleaning of extract systems will depend on the level of usage of the cooking equipment, types and quantity of cooking and other risk factors such as vulnerability of the system to ignition and of the building and its occupant/users to system fire, hygiene, vermin and mechanical hazards."
Typical cleaning intervals are shown to the right.

Building Air & Extract Systems
Within the Health & Safety at Work Act there is detail regarding the regular inspection and recording of condition and contamination of your air supply.
The breathing of clean air has never been so important, and we are constantly fed information regarding indoor air quality.
VHC are able to offer you a service plan to ensure your workplace is breathing air that is free from contamination, reducing the spread of airborne infections and ultimately sick days.
All work undertaken is carried out to:
BS EN 15780:2011 Ventilation for building-Ductwork-Cleanliness of Ventilation Systems
BESA TR/19: Internal Cleanliness of Ventilation Systems
HTM 03-01: Health Technical Memorandum: Specialised Ventilation for Healthcare Premises and
HSG 202: General Ventilation in the Workplace, Guidance for Employers
Ventilation Compliance
General Ventilation Cleaning & Entire System Cleaning
Ventilation Surveys
Fire Risk Assessments
All types of fan maintenance and repair
Electronically tagged, fire damper checks & maintenance
Reduction in fire risk through management of all ventilation systems
Pre-commission cleaning
Local Exhaust Ventilation (LEV) maintenance
Provision of schematics
Hospital ductwork Cleaning HTM 03-01
Pharmaceutical cleaning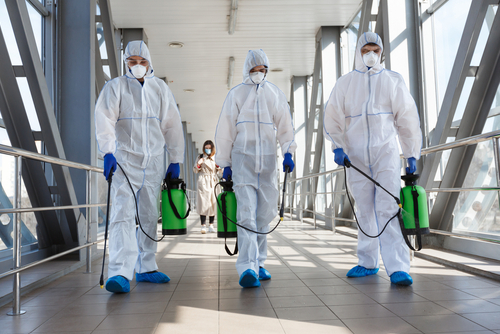 Specialist Services

Anti-Viral Sanitising Deep Clean Service
Ventilation Hygiene Consulting can provide full anti-viral sanitising deep clean service that can destroy the Corona virus (Covid 19) as well as other contaminated areas should your site/s require it. Cleaning includes disinfecting all touch points, surfaces, equipment, floors and can be tailored to your requirements. We also carry out a full fogging service and have stringent documented policy & risk assessment for our operatives. For more information please contact us to discuss.
Grease Readings via Elcometer
We measure systems for clients to give them accurate information on levels of contamination this assists clients in putting a scientific program of works together for cleaning of systems
Additional information can be found here: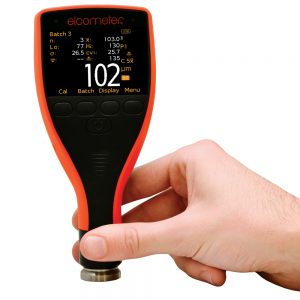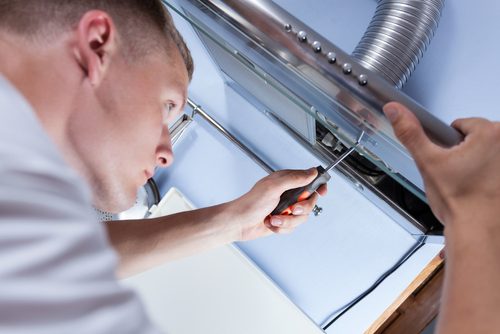 Fan Servicing and Replacement
Fan servicing & replacement. Our teams can remove, replace or repair; fan housings, fan motors. We also remove and replace fans where it is no longer cost effective to service or replace parts. All new fans installed are ERP (Energy Related Product) 2015 compliant, with a specific fan power level of less than 0.5 watts per litre per second.
Provision of Rope Access Teams (IRATA)
Industrial rope access has been developed to a point where it is the chosen means of access for much of the work in the ventilation cleaning where there are vertical risers. This successful method of cleaning is based on thorough training and strict work guidelines that deliver an unrivalled safe working record year after year, hence the reasons VHC select this method for cleaning difficult to access areas.
All teams are led by level 3 IRATA, IPAF and Confined Spaces trained operatives who can work together with clients to plan and evaluate prospective projects and generate Method Statements and Risk Assessments specifically tailored to their needs.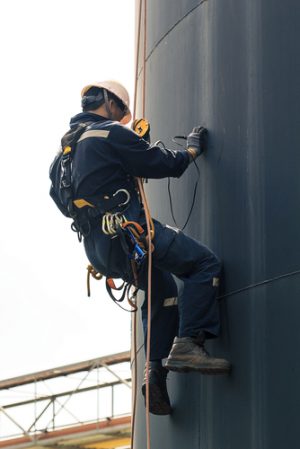 Ventilation Hygiene Consulting Limited
Ventilation House
3 Warners Mill
Silks Way
Braintree
CM7 3GB
TEL: 01763 852803
www.vhc-ltd.co.uk
Ventilation Hygiene Consulting Limited, Registered in England 06291774